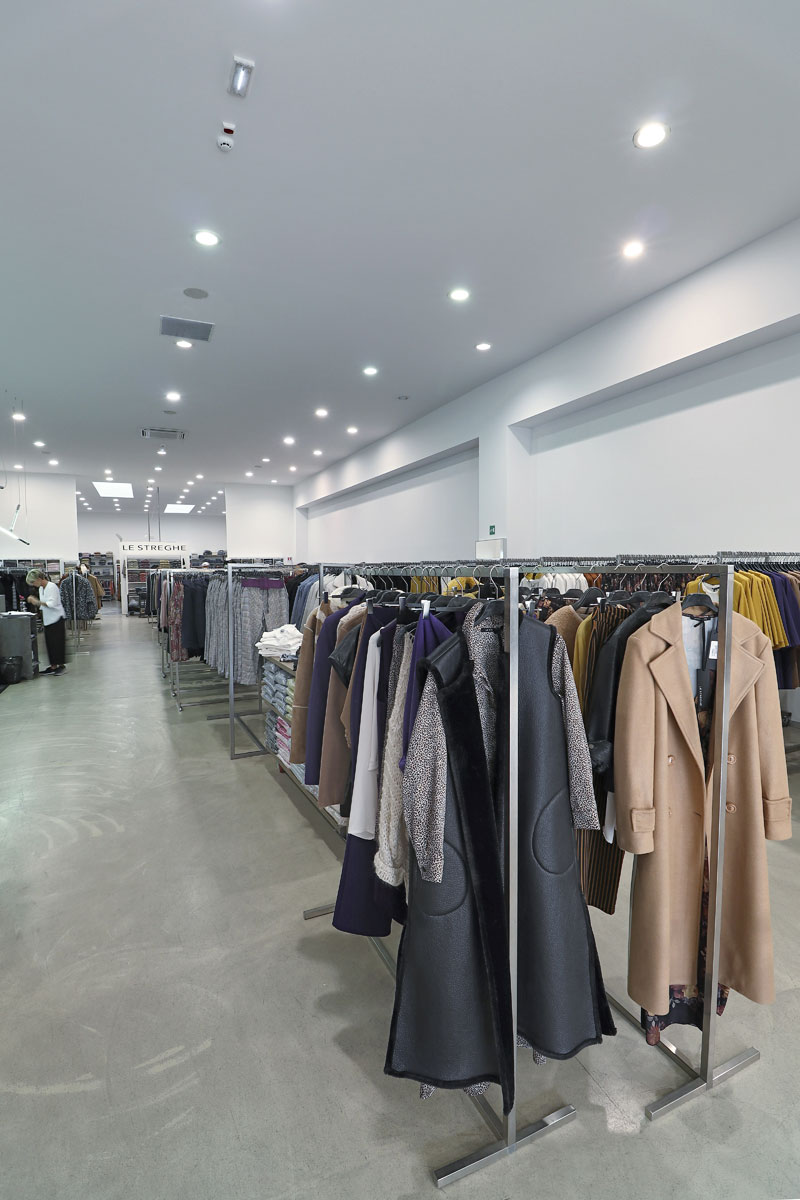 ABOUT US
The brand Le Streghe was founded in 2007 as a ready to wear.
After 15 years of planned experience, the international trades have been replaced by a showroom at the Centergross in Bologna for the buyers coming from all over the world.
Every week collection Le Streghe is renewed with new arrivals all strictly MADE IN ITALY.
The dynamism of the brand is not only in the product but also in customer service: with the new B2B area, the collection Le Streghe arrives on PCs and smartphones of all customers.
STYLE
Le Streghe makes clothes for a dynamic woman, who is working, doing sports, loves shopping and seduces. Le Streghe woman is the right one any moment of the day.
One of the strengths of this brand is the speed: from the birth of the idea to the realization of it we spend only 15 days. The designers are in contact with customers every day, pay attention to their needs and rapidly convert requests in the product.
The special feature of Le Streghe collection is to create a wearable product for a constantly attentive to fashion woman in an original mood.
One of the characteristics of the brand is to combine the sporty and the stylish trend, using different types of fabric, cold dyeing and special washes, silk and viscose combined with fantasy: a mix of casual and elegant makes the collection original.

And we are proud to think that more and more women who wear trendy clothes, may find time to become "LE STREGHE" (THE WITCHES) with us!